IDEAL TO ESCAPE ROUTINE AND FORGET ABOUT EVERYTHING
Imagine a weekend that feels like you've been gone for a month. Imagine being able to come into work on Monday and tell a lot of anecdotes. Don't imagine it and experience it now! We have prepared a weekend where you will be the leading figure of stories linked to local gastronomy, traditional viticulture, wineries and wine presses of yesteryear, a wine tourism experience and a stay in a privileged setting where illustrious characters such as Philip III, Lope de Vega and Rubens sojourned before you. We will be waiting for you with a glass of wine so that, as soon as you arrive, you can let yourself be carried away by the charm of this place.
WOULD YOU LIKE TO KNOW WHAT THE PLAN INCLUDES?
You will spend 2 nights (Friday and Saturday) in our Inn, where you can stroll through the same rooms that welcomed such illustrious figures as King Philip III, the Duke of Lerma, Lope de Vega and Rubens. The small palace was built in the Herrerian style by the Duke of Lerma in 1601, to house King Philip III. Today, it is one of the most distinctive and recommended accommodations in the area. It has 18 rooms, ideal to rest and disconnect in a unique and privileged setting. In addition, you can enjoy a cosy, welcoming atmosphere.
We will take care of you as if you were in your own home. Saturday and Sunday breakfasts will be complete so you won't be lacking in energy. Friday and Saturday dinners are like those held in traditional homes, the ones you want to enjoy to the full and never miss dessert. In this gastro-tour you get to enjoy a 7-step menu designed with seasonal products.
3. WINE TOURISM EXPERIENCE
We will share with you our great passion for the world of wine. Get to know our winery, surrounded by nature and vineyards. Discover the soul of the wines we make in unique corners of the winery. Learn about our unique, artisanal winemaking. Our wine tourism team will guide and take care of you as if you were part of their own family. We will offer you alternatives and available schedules so that you can adapt your wine tourism experience to your tastes and interests.
4. TRADITIONAL VITICULTURE
We will organize a visit to one of the most impressive ethnographic sites in the area: El Cotarro, a district of old wine cellars located in Moradillo de Roa, just 25 minutes by car from our Posada. Travel back 300 years to the time when traditional winemaking was carried out in an underground world consisting of 157 cellars and 7 underground wine presses.
PRICE PER PERSONFOR THE WEEKEND SUPER PLAN
 -5% FOR A LIMITED TIME ONLY
WOULD YOU LIKE TO KNOW WHAT THEY THINK ABOUT US?
IN 2019 WE WERE VISITED BY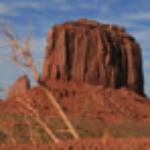 Carmen
La tranquilidad, limpieza, personal muy amable, buen desayuno y la cata de la bodega excepcional, para repetir sin dudarlo.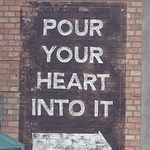 David
La atención del personal fue excelente!!.. Y la tranquilidad de la Posada ideal!.. Es la segunda vez que vamos y repetiremos!.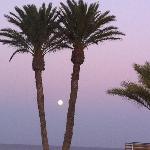 Juan
Una experiencia gastronómica idílica en un paraje extraordinario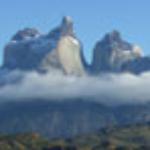 Juana
La atención del personal, el edificio, los alrededores y su excelente mantenimiento, el desayuno. Todo en general.

Alber Hor
El lugar, maravilloso, la guía que nos acompañó en la visita y la cata de vinos super maja y mucha generosidad en la cata de vinos...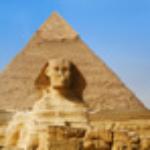 Fernando
Tener piscina cuando estás a 40 grados es un lujo en la zona. La comida, acompañada del vino de la bodega, buenísima...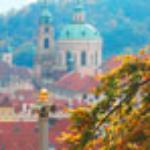 Natalia
Charo fue muy atenta y estuvo en todo momento pendiente (gracias Charo!) La estética exterior de la posada y la ...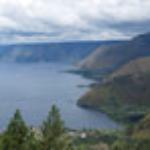 Iván Jiménez
Posada muy bonita y tranquila, la piscina Dino tranquila para tomar un buen vino. Gente profesional y muy agradable ...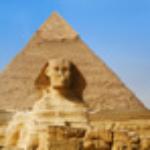 Monica Gm
Fantastico todo, lugar, el personal hiper amable y te ayudaban en lo que se necesitase, las comidas geniales...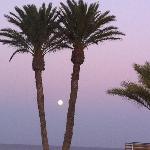 Félix Soto
Despues de disfrutar de un fin de semana en la Posada y visitar la bodega no puedo dejar de recomendar tan agradable experiencia... Merche Cuenca
Hemos estado a gusto, el trato exquisito, la comida fantástica y el recorrido por la bodega extraordinario loli pico
Desde el día de la reserva ha sido genial el trato. Una vez allí mucho mejor. Agradecer a Charo todas sus indicaciones... María Perez
Me parece un lugar lleno de historia, tranquilidad. Con Buenos vinos y un trato excepcional por parte de sus...
A great opportunity to buy Ribera del Duero wine at cellar prices to enjoy the best perfectly-stored products and great service