We are wine with a pioneering spirit. We always seek to explore the limits and possibilities of our vineyard combining tradition and technological advances with respect for the land and the grapes.
And throughout, giving priority to the utmost quality, engaging us with the care of the environment and defending our Corporate Social Responsibility. We have food safety certification, including the IFS and BRC standards. We are self-sufficient in electricity thanks to our hydroelectric plant and solar farm. In addition, our livestock supplies us with a natural fertilizer for all our crops. We recycle all the waste that we generate from our raw materials and we have reduced our propane consumption and helped reduce our carbon footprint with more sustainable product policies.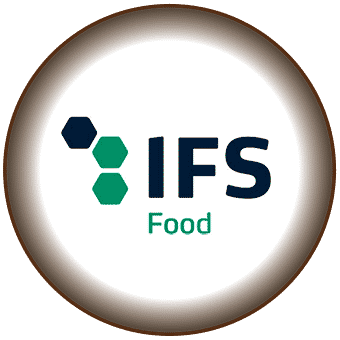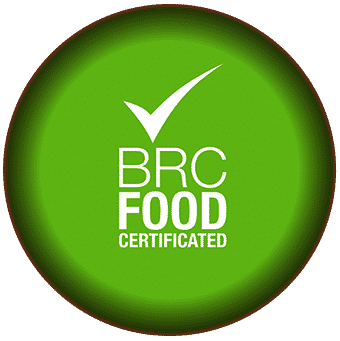 THE LARGEST VINEYARD SURFACE AREA IN RIBERA DEL DUERO
PRADOREY has the largest grape growing area in Ribera del Duero, 520 hectares of vineyards so we can control and assure the quality of our wines every year. The vineyards consist of 8 well-differentiated areas, depending on their altitude, orientation and soil: Hoyo Dornajo, La Mina, Prado del Rey, Salgüero, El Pino, Los Robles, Valdelayegua and La Recorba. In each vineyard, painstaking care is taken of the different varieties and plantars. Tempranillo, Cabernet Sauvignon and Merlot are the main varieties. Vines over 100 years old were selected from different parts of Ribera del Duero. This allowed us to recover some unique, pre-phylloxera vines, such as the Élite plantar.
THE WINERY THAT EVERYONE WANTS TO COME AND VISIT
The winery was built in harmony with its natural surroundings. It is embedded in a hillside, partially underground, following the centuries-old tradition of the surrounding towns, to maintain constant conditions of temperature and humidity for ageing wines.
Inside, the winery has an innovative barrel stacking system using metal sleepers that form an original and effective honeycomb structure. The winery also has an automated barrel washing line and a hall with 21,000 litre French Nevers oak vats to complement wine ageing in traditional 225 and 300 litre French, American and Central European oak barrels.
The 1921 hydroelectric dam was built on the remains of an earlier effort dating back to 1858 which had been destroyed two years after it was built by the strongest documented flood in the history of the River Duero.
The energy generated was put to industrial use and also used for pumping of water for irrigation and to mechanise the farm with an electric plow.
Today, this weir dam has a 4 metre drop and a flow rate of 3000 litres per second. The plant consists of two vertical axis Francis turbines with a 270 kV synchronous alternator each. In addition, it is fitted with three 110 HP water pumps to irrigate the farm's various crops.
SLEEP LIKE A ROYAL AT THE HEART OF RIBERA DEL DUERO
The INN was built by the Duke of Lerma in the 17th century to entertain King Phillip III and his illustrious guests, including Rubens and Lope of Vega. It was adapted as a tourist accommodation in 2003.
The palace is built in staid Herrerian style, with well-balanced proportions and shapes. Its original exterior architecture is preserved intact. The main façade features a balcony and the coats of arms of the Lerma and Medinaceli families, evincing the building's emblematic nature.
With 18 rooms, distributed over two floors, the INN also includes a dining room, a lounge, a coffee shop, a games room, a swimming pool, gardens, sports facilities (paddle court, tennis court, sports track, and hiking, running and bike routes) and a car park.
Next to the INN there is a modest Chapel built in the 16th century and restored in the 1950s. It holds a 14th century baptismal font and a magnificent altarpiece from the late 15th century in a delicate Spanish-Flemish style.
A carving of St Andrew under a huge canopy looks over an ensemble with a predella and two upper bodies decorated with gold filigree. Below the eight panels there are another six of outstanding craftsmanship made by a different artist. These narrate the life of the owner of the altarpiece and also depict the four prophets accompanied by St Catherine and St Barbara.
PART OF OUR CIRCULAR FARMING
The PRADOREY cow farm was set up in 1900, but milk production did not start until 1928. Since its inception, the dairy farm has been a model to follow in terms of innovation and quality. Already in the 1940s, it produced skimmed milk, powder milk and butter.
Today, it has some 800 Frisian cows, and it is considered one of the most important dairy farms in Spain, being one of the few to be certified to the PMO American quality standard, which is renewed through comprehensive quarterly inspections. Furthermore, the manure produced by the cows serves as natural fertilizer for the estate's crops.
These are basic shelters used by shepherds to protect the flock from the elements and predators.
At PRADOREY, there is a flock of 1,800 sheep, most of which are Churras, a race native to the region and prized for both its meat and its milk. That milk is used to make delicious traditional cheeses that can be tasted both at the INN and during the PRADOREY winery tours.
The PRADOREY solar photovoltaic farm covers more than 3 hectares in an area of the estate called La Recorba. It has been in operation since 2006 and consists of 640 photovoltaic modules, offering power peaks of 121,600 W.